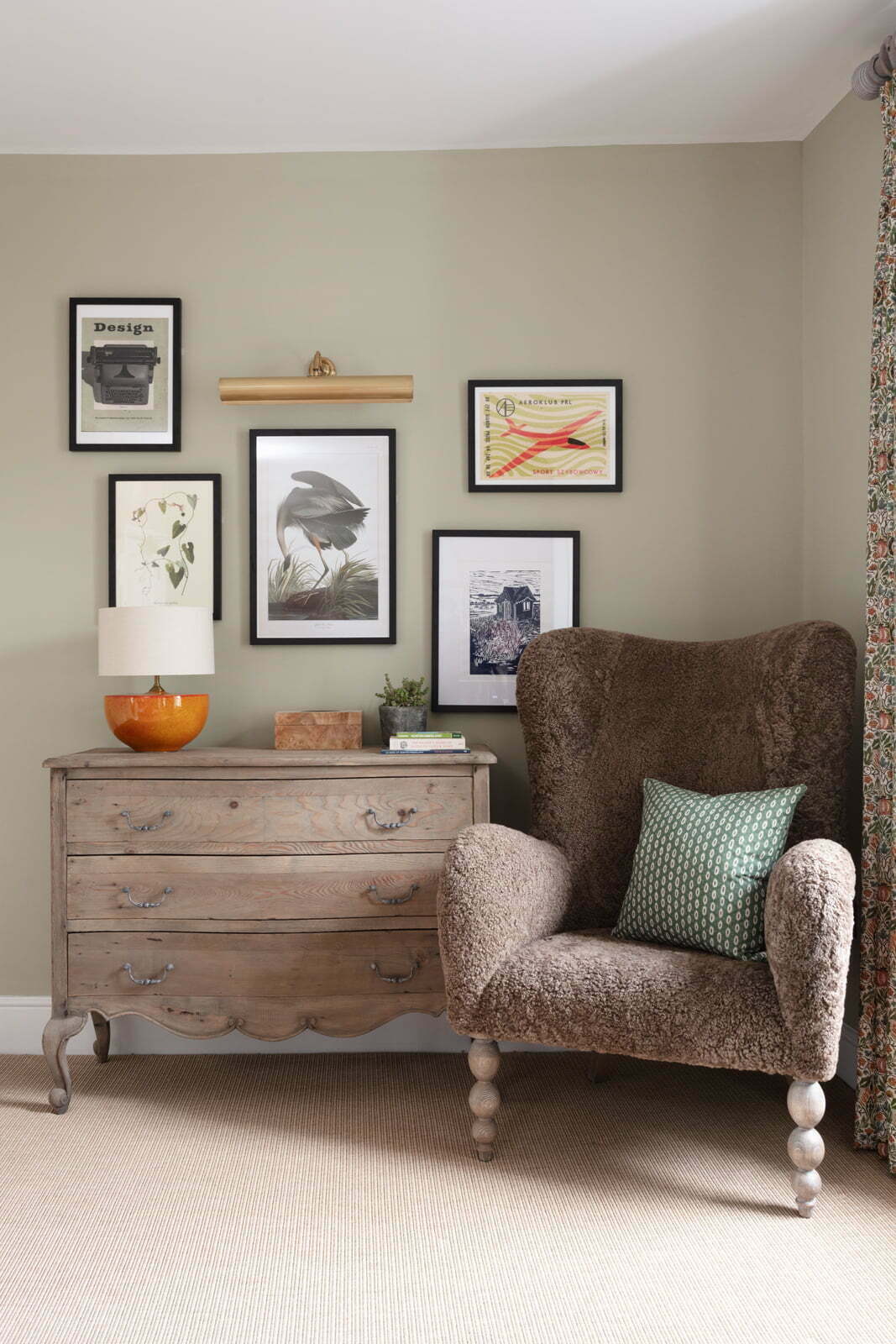 We really enjoy working with interior designers to produce bespoke Fisk pieces specifically for a particular setting. Working alongside Ampersand Interiors on the new boutique hotel The Whittling House in Alnmouth we designed two bespoke Arrans and two tailor-made versions of our brand new Rum chairs.
The Whittling House, brainchild of award-winning restaurateur Richard Sim (of The Potted Lobster fame) and entrepreneur Tom Leslie, engaged Ampersand Interiors to bring some laid-back luxury to their new project on Northumbria's beautiful coast. Their brief was that they "wanted to create an atmosphere where visitors can feel comfortable and at home whether they're in their flip flops after a day at the beach, or dressed up to celebrate a special occasion". Ampersand have been so successful in achieving this that they have been shortlisted in The International Hotel & Property Awards 2021.
Our Arran chair was selected as the ideal piece for two specific spaces: the first a beautiful bedroom complete with indulgent en-suite and stunning 4-poster bed. Often described as more of a hug than a chair the Arran was perfect for a dressing drink or a relaxing nightcap. Alongside our taupe sheepskin we upholstered the sides and back in a gorgeous copper fabric from Warwick which tied in seamlessly with the oranges and coppers in the room, designed to reflect the bracken-covered countryside. In addition the legs were subtly limed to match the fabulous four-poster.
In the public areas there was a need for a chair as a resting place between the entrance, the bar and the dining areas. The Arran was the ideal piece with the scale to provide a focal point and the comfort to ensure this was a genuinely useful and usable stopping point and not just an "accessory". The contrast fabric was selected to work with the soft furnishings in these areas, on this occasion a lovely Osborne & Little fabric. In the dining room the space beside the striking double-sided fireplace was tight but crying out for fire-side seating. Our new Rum chair is the neatest design in our range and fitted like a glove. While usually fully upholstered in ivory sheepskin we produced these in taupe to continue the theme of the nearby Arran, along with a matching kilim contrast fabric. Whether for an after-dinner snort or an intimate, inter-course chat, the Rums provide a great place to perch!
Both Ampersand and The Whittling House were wonderful to work with and it is nice to think that our contribution to the splendid interiors may have played a small part in the project being shortlisted!