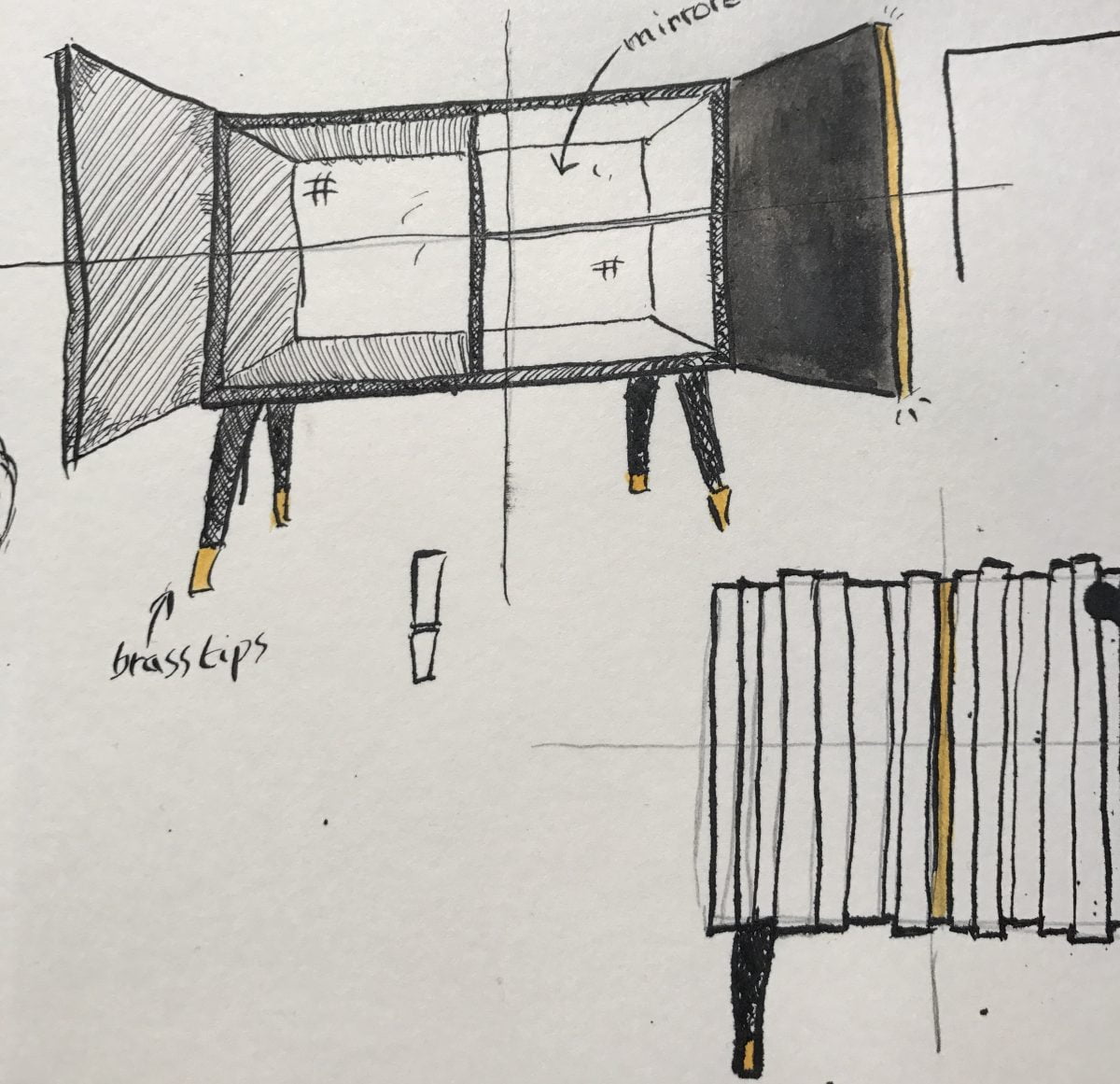 Who hasn't been struck by the primeval geometry of Staffa's basalt columns and the romance of Fingal's Cave? It has inspired writers, explorers and, most famously, Mendelssohn who composed his Hebrides Overture in homage.
It was certainly an image that had lurked in the back of my mind over the years, reinforced by many a painting and engraving, before forcing its way into our thoughts as a prospective, and unusual, furniture design. I put pen to paper with many initial ideas – some attempting to also reflect the fluid outline of the island or its craggy brow, but we felt these were aping the island and that the sketches of, for example, an occasional table appeared forced.
It is often the 'art of omission' which enables a motif to provide substance to a design without overwhelming it – what you leave out being as important as what you include – and the elegant simplicity of Wirkkala's glassware helped inspire the stylised, irregular columned doors of Fisk's Staffa cabinet. The irregularity was further amplified by offsetting the doors and we drew the eye to this intriguing asymmetry with a brass finish fore-edge.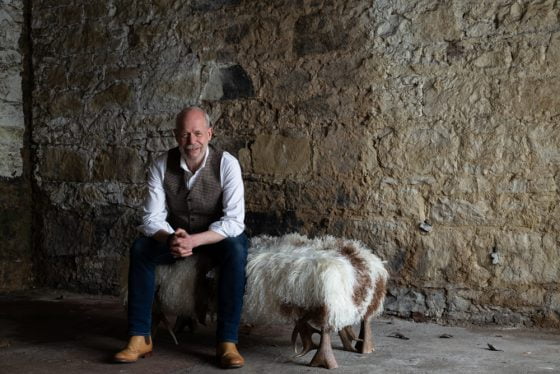 Influences come from many directions and it was actually a piece of glassware by Finnish designer Tapio Wirkkala, in an exhibition of Nordic Modernist Design at the National Museum of Scotland in January 2017, that proved vital in how Fisk would reference this pillared island in a piece of furniture.
Of course, a drinks cabinet should hint at the pleasures within and this brass detailing acts as an invitation to open and explore a glamorous glass and smoked mirror interior.
In sketching out this piece we were as conscious as ever of our desire for Fisk furniture to complement any interior. We are delighted that the Staffa can be the centrepiece to a Cosmopolitan in the country as much as a Manhattan in – well, Manhattan.
Do make an appointment to view the Staffa in our showroom by appointment.