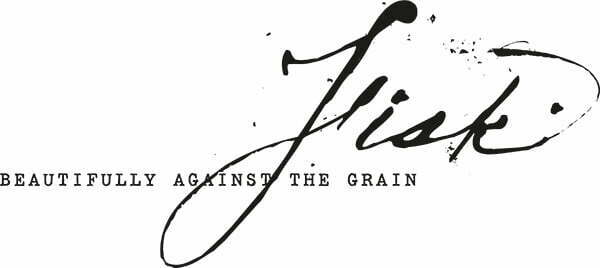 If you didn't wake up on Friday morning with memories of abundant withered vine walkways, peering crows perched on railings, Georgian fancy dress and some suitably intriguing and heady signature New Town Punch and Highland Fling cocktails, then you surely weren't at the beautifully against the grain affair that was the launch of Fisk.
Our twelve unique bespoke furniture pieces, were unveiled to an invited party including Paul Walker of Walker Slater; Gabriella Bennett of The Times; Rachel Simmonds, Programme Director of Interior Design at Edinburgh College of Art and guests from Colefax Fowler; Drennan Antiques; Rem Associates; Melford property development; Zone Architects and ESPC Premier Living magazine, as well as our lovely friends and clients.
The Fisk launch collection ranges from the rugged sheepskin-upholstered Rannoch chaise and Skye chair, to elegant architecture-inspired cabinets and hand-tufted rugs, including the Circus, New Town and Playfair designs, influenced directly by Edinburgh's Georgian architectural heritage. Each Fisk piece is equally at home in a croft house or penthouse, with special finishes available to order.
We loved welcoming guests and introducing them to Fisk bespoke furniture, reflecting on our long-held passion for reflecting the beauty of everyday motifs in a unique furniture collection, hand-made and expertly designed.
See more snaps from the evening over on our Fisk Instagram page.